Carbon Filtration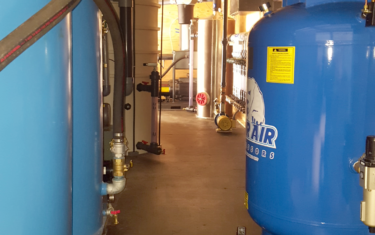 Carbon filtration systems are used to remove contaminants from water and vapor.
MAE2 offer a wide range of high and low pressure liquid treatment vessels for any flow rate and vacuum and pressure vessels for vapor treatment. Virgin and regenerative granular activated carbon and a full range of specialized treatment media are also available.
Liquid and Vapor Phase Carbon Vessels
These vessels offer a wide variety of options for removal of hydrocarbons or chlorinated solvents from liquid or vapor processes. MAE
2
offers standard vessels with vapor flows to 4,000 CFM and liquid flows to 200 GPM. Additionally, MAE
2
engineers can design a custom vessel and media for any application. In addition, MAE
2
provides carbon change out services for Haz and Non Haz media.
Standard Features include steel, fiberglass or marine grade aluminum constructions, access ports for carbon change out, installation of a wide variety of media engineered for your specific requirements.
Options include stainless construction, high vacuum or pressure vessels, custom hose and fittings, instrumentation, piping and valves and complete skid mounted turnkey systems.
Click for downloadable PDF on MAE2 Carbon Data Sheets
Click for downloadable Low Pressure Steel Drum Filters Data sheet
Click for downloadable High Pressure Steel Drum Filters Data sheet