Oil Water Separators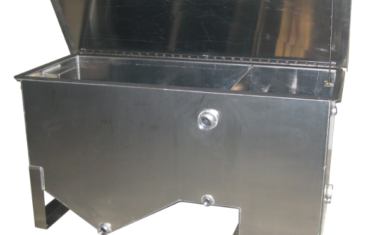 Corrugated Plate Oil Water Separators (OWS) are used to enhance the separation of petroleum and oils in free phase or dispersed non dissolved droplets from water.
Our lines of OWSs are manufactured to API 421 guidelines and each separator is customer designed to your specific application using a variety of separation media and material of construction.
Standard Systems
Standard systems are constructed from marine grade aluminum or stainless steel with flow rates from 10-1000 GPM. Media options include PVC and Polypropylene style corrugated plate packs. Each separator is designed with universal fittings allowing the operator to remove and reinstall the lid to change the inlet/outlet orientation of the tank. Each OWS includes separation chamber, adjustable skimmer, overflow weir, pump out chamber, V Hopper, hinged gasketed lid, lid springs and standard inlet/outlet and drain fittings.
Custom Systems
Custom separators can be built to your specification using a wide variety of materials and design options. A full 3 CAD drawing will be provided to you for approval prior to construction.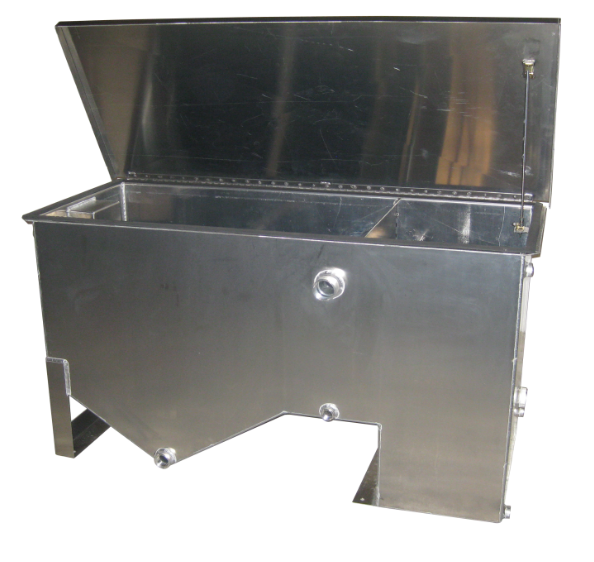 Click for downloadable PDF of MAE2 Oil Water Separator Datasheet