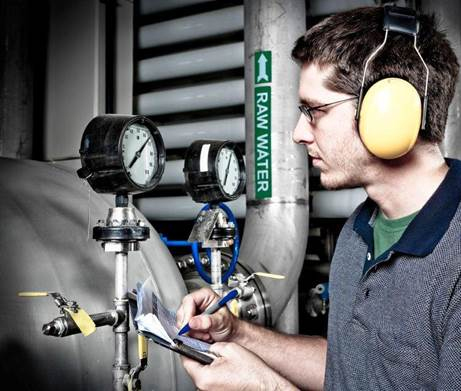 How do we build the best site remediation systems in the business? Easy.
For more than 15 years, MAE2 has used innovative, state-of-the-art technology to continuously improve our systems.
Our detailed focus on design, manufacturing oversight, and on-site start-up and training provides a premier level of service that is unrivaled in the industry. Even more, our experienced staff of customer service and technical professionals takes personal pride in the products and services we offer. In addition to new built-to-order systems, MAE2 also offers used, refurbished systems for sale or rent. Or we can refurbish your existing system to bring it up to date.
Whatever your needs or budget, we have just one goal: your complete satisfaction.
Engineering Design Assistance
Our experienced inhouse staff can help.
Detailed Engineering Drawings
We will provide you with detailed submittal packages, which contain system drawings and data on all key elements of the system, including control logic and panel design, before manufacturing begins.
Carefully Controlled Manufacturing
Inside our new South Carolina manufacturing facility, MAE2 brings together an expert team skilled in electrical, welding and carpentry to produce every system we sell. Our manufacturing team works hand-in-hand with engineering to ensure your system will be cost-effective, as well as easy to maintain and operate in the field.
Custom Fabrication
Custom fabrication is available for all systems, designed to give you full control and provide ease of use and maintenance. See our video below on custom manifolds from Mid-Atlantic Environmental Equipment, Inc.

Rigorous Testing Before Delivery
At MAE2, we want you to feel confident in your purchase. That's why, before we ship your equipment, it is carefully tested to make certain it will operate as well or better than expected after it is installed in the field.
Award-Winning Customer Support
MAE2's Customer Service Technicians (CSTechs) supervise all aspects of the system's commissioning process to ensure your equipment operates smoothly. Known for excellent field support, our CSTechs are available to troubleshoot any issue that may arise. Thanks to detailed site records and remote telemetry technology, MAE2 is often able to dial in to remote locations and diagnose problems without having to be on site—a big savings in time and money. MAE2's technicians can also service non MAE2 systems and controls. CSTechs are available to visit your site for repair or replacement of faulty components and can provide ongoing O&M service for any system. Troubleshooting guides are also available for many of our systems.
Remote Monitoring Systems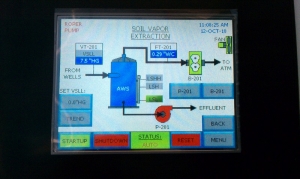 Learn more about our remote monitoring systems.
Rent/Lease
If you have a short term need for remediation, rental can be a cost effective solution. In addition to new custom-built systems, MAE2 also provides equipment rental and leasing to fit your needs and budget. See the Rental page for details on many of the systems available to rent.
Refurbishment
In addition to new custom-built systems, MAE2 provides system refurbishment and used systems sales to fit your needs and budget. If you have a system that is getting old and needs maintenance or an upgrade, contact us to see if refurbishment will work for you.