Vapor Intrusion Mitigation System for Active Manufacturing Facility
MAE2 was selected to build a Sub Slab Depressurization system for an active manufacturing facility.
The factory has been in continuous use since the 1950's. In the past, releases of chlorinated solvents, used in the manufacturing process, had contaminated the soil and groundwater beneath the building. Testing confirmed that Volatile Organic Compounds (VOC's) were migrating into the building. There is no space for the Vapor Mitigation System on the factory floor since this is an active manufacturing facility and all the floor space is needed for the process equipment and the free flow of equipment and workers.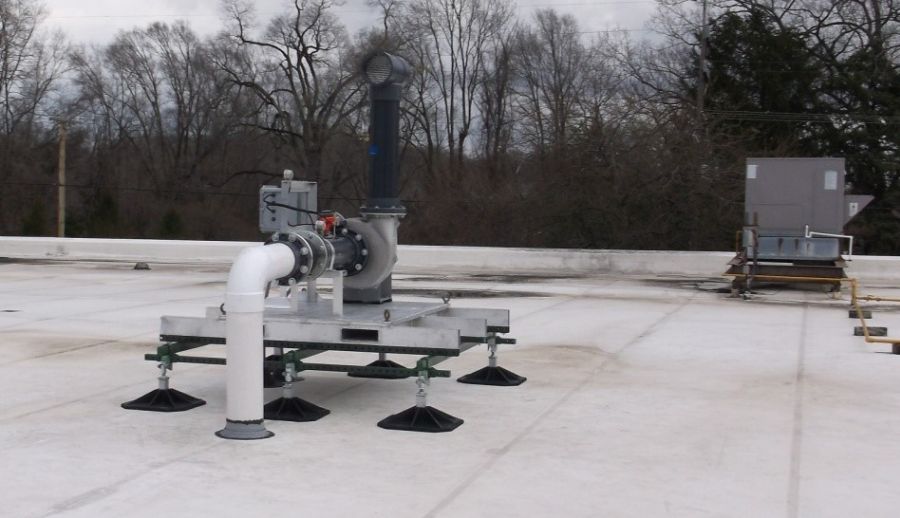 MAE2 worked with the consultant to design a lightweight unit that could be mounted on the roof and when operating create a vacuum in the sub slab that would prevent the VOC's from migrating into the manufacturing spaces.
The skids were designed with trouble free, simple weather proof controls to maximize system up time. The skids were built with marine grade aluminum, selected because it is both lightweight and corrosion resistant. The blower design was for the blower to operate at up to 600 SCFM at 16" WC vacuum. The design also included a Variable Frequency Drive (VFD) so that the blower could be adjusted to match site demand and flexibility. A simple touch of a button and the flow can be adjusted up or down to meet any changing conditions.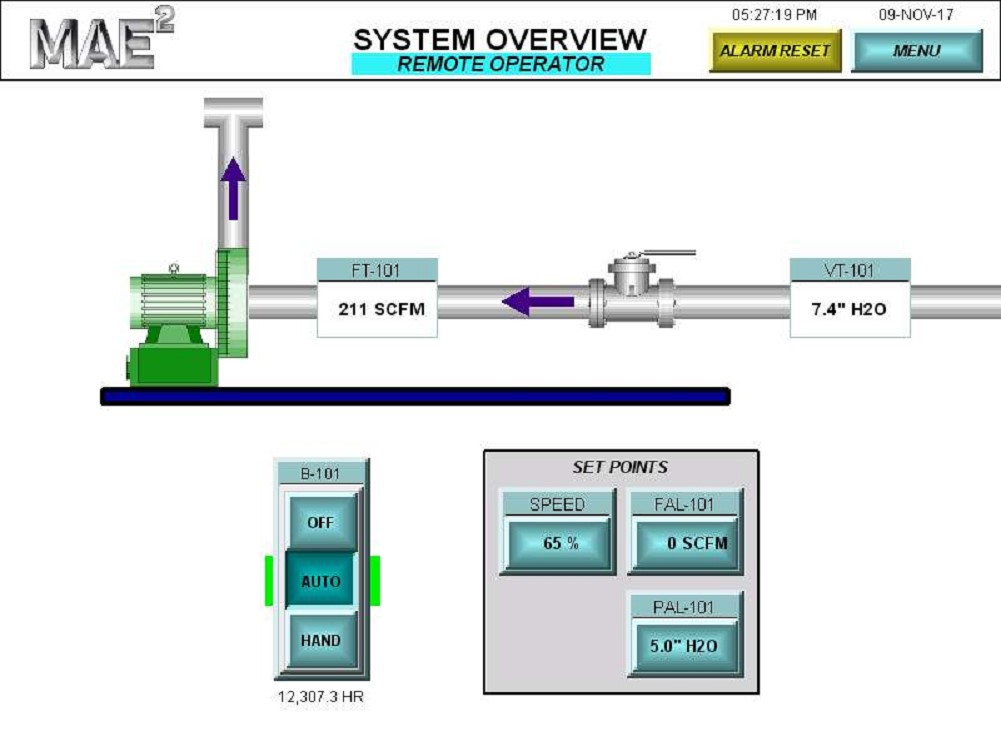 The run time and ability to adjust and monitor the system is critical because the factory is constantly occupied with employees. Because the site is several hours from the consultant, it was designed with a simple remote access telemetry system. The consultant receives daily run status reports and alarm notifications via email, allowing them to monitor and adjust the system operation. The system can also be started, stopped and have the flow adjusted simply by logging in from any computer or smart phone.
The system runs continuously and has already run for well over 10,000 hours. The consultant on the project made the following comment.
"The system has been very reliable and has operated on a 24/7 schedule with very little downtime. The remote access makes it easy to check on the system performance without actually having to travel to the site. We are pleased with the system fabrication, production, and support that Mid-Atlantic Environmental Equipment, Inc. has provided for this project."

Rich Cherico, Project Manager, Amec Foster Wheeler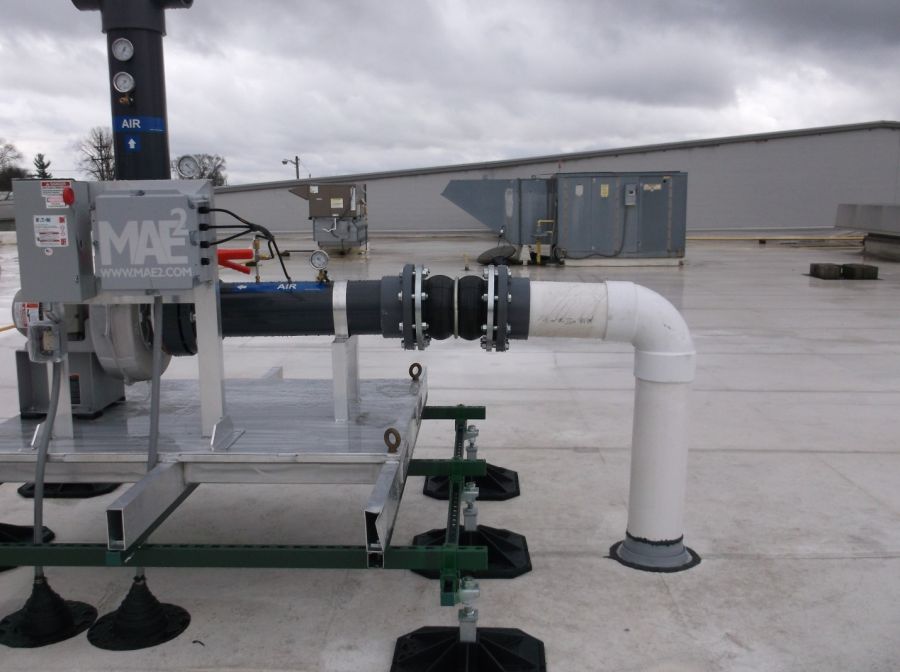 This Environmental Remediation System uses the following components and subsystems
Pressure Blower
Marine Grade Aluminum Skid
PLC Control Panel
Please contact MAE2 for assistance for all your environmental needs.