soil vapor extraction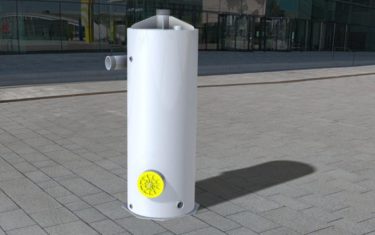 Vapor Liquid Separator (VLS) or Knockout Tanks are used to remove liquids from airstreams in Soil Vapor Extraction and Dual Phase Extraction systems.
MAE2's VLS tanks are custom designed based on air flow requirements and come in a range of sizes. The tanks can be constructed from marine grade aluminum or stainless steel. Each tank is custom built to your specification and can have inlets, site tubes, pump out and drains arranged in any orientation you choose. A full 3 CAD drawing will be provided to you for approval prior to construction.
Typical options include 2" clear site tube assembly, Single Point High level switch or multi point pump out switch, vacuum relief valve, vacuum gauges, sample ports, sturdy steel reinforced clean out plug and drain valves.
Options
Skid Mounted, Custom Water Tight Secondary Containment Enclosures
Secondary Demister Elements
MPT, FMPT and Flanged Inlet/Outlet Fittings
Custom Inlet Filters
Pump Out Packages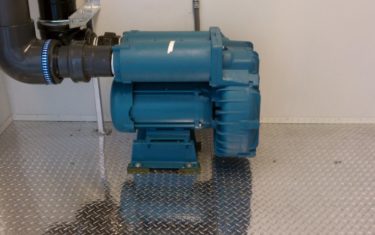 Soil Vapor Extraction (SVE) Systems are designed to induce vacuum and air flow to the subsurface to enhance removal of contaminants in the soil.
SVE Systems typically operate in ranged of 50" water column vacuum up to 15" Hg vacuum. A wide variety of blowers can be used based on the required vacuum and flow. Typical industry standards include regenerative blowers for low vacuum and low to moderate flow rates and positive displacement blowers for higher vacuums and higher flow rates. These types of blowers can be coupled with a variable frequency drive that allows the operator to adjust the rotational speed to match the site specific requirements.
Typical SVE systems include TEFC or XP motor, moisture separator with high level switch, inlet filter and a pre wired, pretested, custom NEMA IV control panel. Also gauges, flow indicators, temperature indicators and transmitters that can be specified per your application.
All components can be fully integrated and pre wired on a steel skid with optional custom sound attenuating enclosure or integrated with new or existing Groundwater Systems.
Options
Skid mounted, open trailer, enclosed trailer, custom enclosure or custom building
Centrifugal / progressive cavity automatic pump out with level controls in clear sight tube
SVE Blower lobe auto oiler
Filter Vessels
Liquid Phase and Vapor Phase Carbon Vessels
Manifolds with flow indicators and gauges