Incline Plate Clarifiers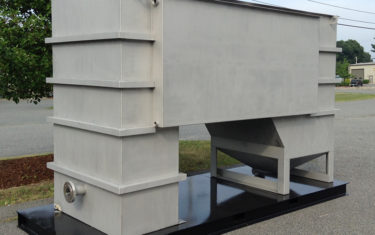 Incline Plate Clarifiers are designed for settling solids and precipitated metals. The compact IPCs are designed with many features and options to provide engineers and end users with convenience and flexibility in system integration choices. Customization and modifications are available.
Chemical pretreatment is typically used to improve contaminant removal. Model sizing is based on the product to be removed, flow rate and other application parameters. We offer many sizes up to 3300 square feet and many types of chemical pretreatment systems to settle solids metals and other products requiring settling. Lamella plate clarifiers are a proven technology with wide application.
Customization and modifications to fit your project needs are offered.