Gas Fired Thermal and Catalytic Oxidizers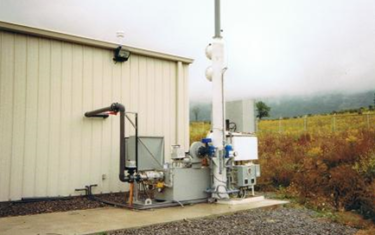 Gas fired oxidizers use propane or natural gas as a supplemental fuel source to achieve destruction temperatures.
These system are available with flow rates from 100-2500 SCFM. Traditional thermal units destruct vapor via flame incinerations while catalytic units use a heated precious metal block. The systems can be design to be converted from Thermal to Catalytic mode and are easily retrofitted in the field. MAE2 can provide new, used or rental units designed for your specific site needs.