Multi Phase Extraction System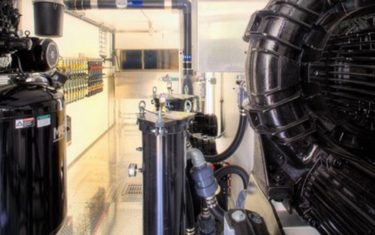 Dual Phase Extraction (also called Multi-Phase Extraction) is the use of high vacuum system to remove both contaminated groundwater and soil vapor.
MAE2 designs high vacuum systems with water and vapor treatment customized to your site needs. Combine Oil or Water Sealed Liquid Ring pumps for high vacuum and high flow, low maintenance rotary claw pumps for medium to high vacuum and high flow, or rotary lobe positive displacement pumps for low and medium vacuum and high flow with your choice of water and vapor treatment equipment.
The high vacuum dual phase extraction process involves the subsurface removal of air, water, and product. The main determining factor behind the selection of the high vacuum blower is the expected operating vacuum level. Rotary Claw blowers and Liquid ring pumps are most suitable for vacuum levels of 20-29 inches mercury (Hg). Each Dual Phase Extraction System is manufactured to meet your design and site requirements.