Stackable Tray Air Strippers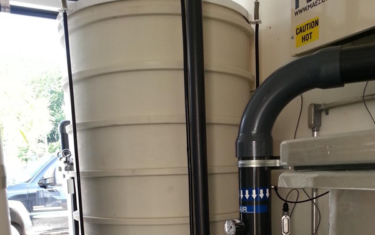 The unique configuration consists of a series of integrally-molded shell/tray modules. The multiple sieve tray design uses forced-draft air bubble generation to provide rapid, effective VOC removal (up to 99%).
Every element of the heavy-duty HDPE construction has been engineered for durable, reliable performance with a multi-step positive seal against leakage.
Models are sized and priced to be the most economical choice for many low to moderate flow cleanup applications (up to 40 GPM-Poly Construction). Low capital expense and low O and M requirements make the difference.